Panelized EIFS & Stucco Wall Systems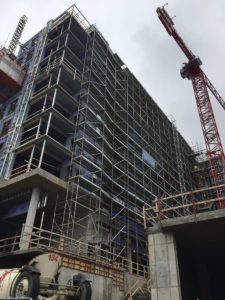 Exterior insulation and finish (EIFS) systems allow designers exceptional flexibility when detailing bold and exciting looks for building exteriors. Couple this design flexibility with the speed and economy of wall panelization and achieve real cost savings in your project. Our panelized wall systems incorporate a backup framework of light gauge metal framing members with structural steel to support the factory applied EIFS system veneer. Many panel structural designs and panelizing designs are available to precisely meet your project's requirements. We can install any EIFS panel system while staying in compliance with today's building codes, including the latest changes to the energy conservation standards.
Our EIFS panel systems are a great choice not only for new construction but also retrofits to existing buildings where aesthetically modernized, mor e energy efficient exteriors are needed. Since EIFS panels are lightweight, costly structural improvements to the building are usually unnecessary and seismic load impacts are minimized.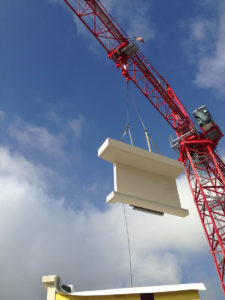 Speed, aesthetics, quality control, energy efficiency and savings — EIFS panelized stucco wall systems offer all these benefits for cost-sensitive projects.
System Benefits:
Quality Control
Design Flexibility
Energy Efficiency
Speedy Installation
Contact Modern Wall Systems today regarding your next EIFS facade project.