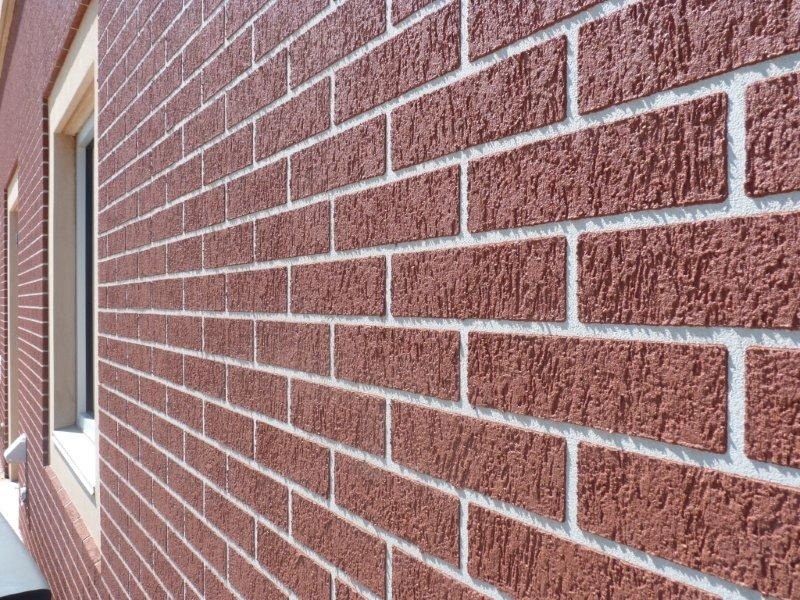 Custom EIFS Brick
Custom EIFS Brick is the newest exciting innovation from many of the nation's leading manufacturers of exterior insulation and finish systems. A simply spectacular look – This dramatic finish provides a breathtaking and beautiful effect that will leave even the most experienced mason shaking his head with amazement.
Features:
Realistic EIFS brick masonry aesthetic

Lightweight

10 standard templates

Custom templates available

Multiple thicknesses of templates

Vapor permeable

100% acrylic

Exterior or interior applications

DPR PMR chemistry
Benefits:
Inexpensively emulates labor-intensive masonry

Reduces structural demands for exterior façade

Ready supply of most popular designs

Ability to match most existing patterns and textures

Ability to create and shape deeper grout lines

Will not trap moisture vapor

Greater flexibility for crack resistance and longer life

Adds natural texture and color to multiple surfaces

Resistant to dirt and the growth of mold and mildew
Use to create the look of brick over any EIFS wall system or other approved substrates, including prepared interior gypsum wallboard, precast or CMU and insulating concrete forms (ICFs).
Templates are 3 feet wide x 200 feet long rolls.
are 3 feet wide x 200 feet long rolls.
Finish coverage varies depending upon the finish, the template selected and application technique.
Mortar color and brick colors are achieved by using any standard EIFS colors or custom colored finishes.
Custom EIFS Brick Videos